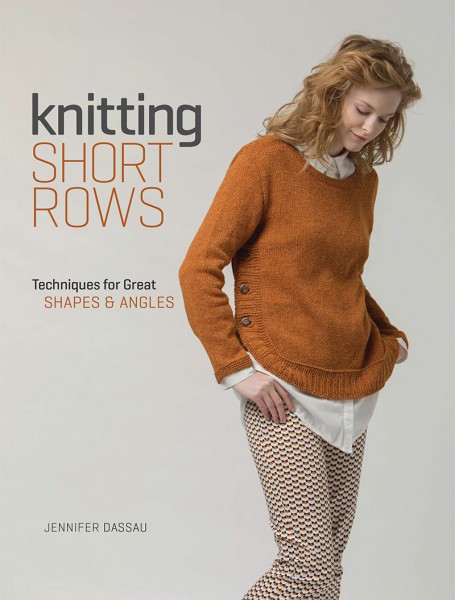 Knitting Short Rows: Techniques for Great Shapes and Angles is my new book with Interweave, and it's available now from Amazon. From the book intro:
Shape your knitwear seamlessly using short row techniques, including wrap & turn, yarnover, German and Japanese methods, and twin stitch shadow wraps.
The beauty, ease and charm of knitwear comes in large part from its organic nature, from the curve of a sweater around the body, the depth and texture of a warm scarf, or the perfect slouch of a hat. I love designing knits that shape the fabric or create interesting detail using various knitting techniques. One of my favorite techniques of all is short rows.
Short rows are an invaluable technique that allow the knitter to create curves, angles and depth, resulting in modern, seamless knitwear that is both engaging to knit and flattering to wear.
Knitting Short Rows is both a technical learning resource with tutorials, and a beautiful design source that embodies modern, seamless knitting with 17 designs including garments, accessories and wraps.
See all the patterns from the book on Ravelry.
Save
Save
Save