This weekend was New Jersey's 20th annual fiber fest, and although it's small, I like to think of it as powerful. There are four barns full of animals, fleece, spinning, shows and vendors – just enough for a good half day, with the added bonus of being local for me.
Almost everything is under cover, which worked out nicely this year in the feels-like 100 degree heat, followed in the afternoon by drenching thunderstorms. I left before the actual rains came, but felt like I had been soaked anyway by that time from the humidity.
The shade helped them, but the animals were hot too; the sheep that were getting sheared seemed pleased to lose the extra insulation. This guy was a blue ribbon winner, and he looked totally over it.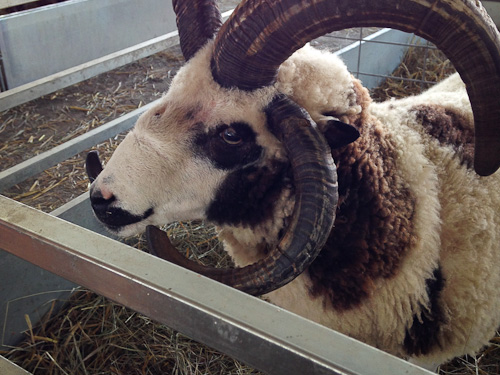 The angora bunnies were alert, but keeping motion to a minimum.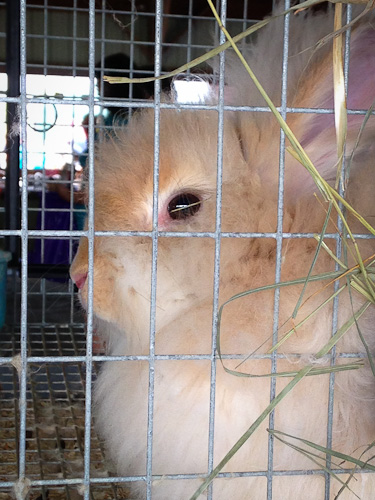 There were kids leading sheep around the show ring, the local spinners' guild doing their thing, lots of fibery crafts (SO many felted things!) and a super array of booths from indie dyers. I even ran into some friends unexpectedly, so ended up re-touring the entire festival with them. The heat did sap my energy eventually, but not before I enhanced my stash; it turned out to be a romantic, plummy, red sort of day.