Not of knitting; that's a relatively new thing – the real longevity is 20 years of married bliss with my lovely husband Gary, fondly referred to by me as DH on the interwebz. We were white label even back then, not the types who wanted chicken & green beans amandine in the ballroom at the local fancy venue. We had our ceremony on the deck at the old Shanghai Red's in Weehawkin, New Jersey (now the Chart House), with the amazing view of the NYC skyline. It rained all day, then cleared up in the late afternoon, perfectly timed for our evening event.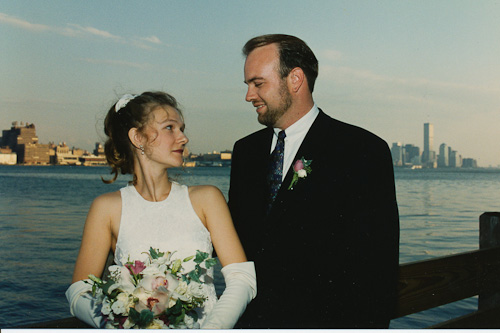 We had an awesome party on the deck, then moved inside for dancing, snacks and of course the toast.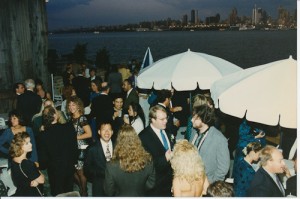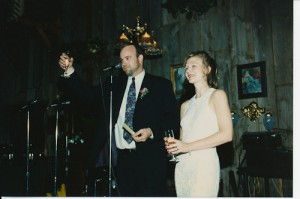 People were freaked out at first, because there weren't assigned tables; but they all sorted it out and ended up mingling with the perfect mix just like we envisioned. DH always says "I loved your wedding!" and I have to agree. So 20 years later, here we are, going out for a nice dinner. Then and now: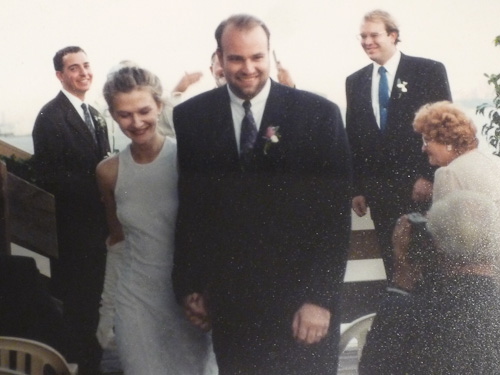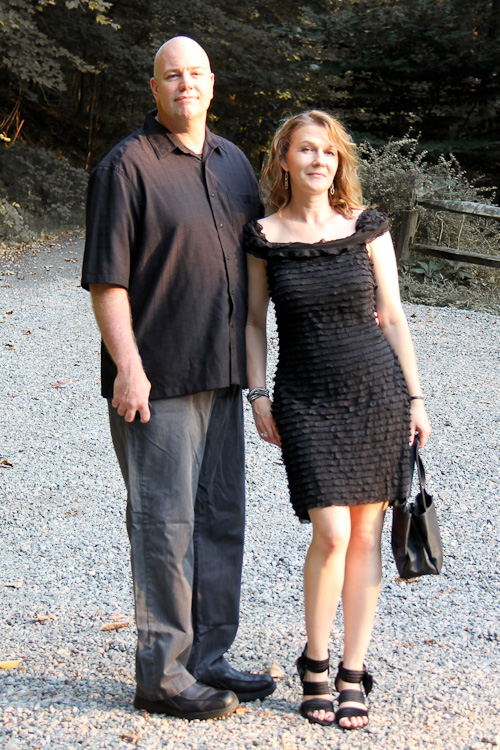 We walked across the bridge to dinner at the Black Bass Inn in Lumberville, Pennsylvania.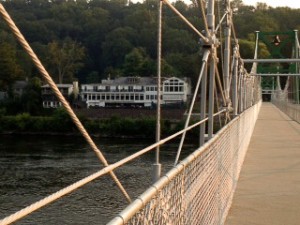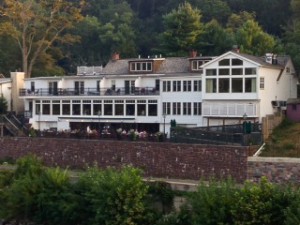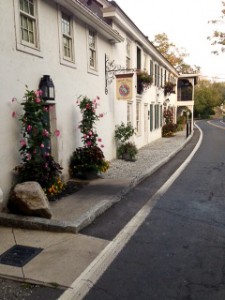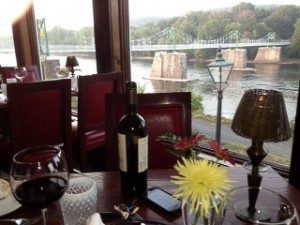 Great food, and another fab view – I suspect that's our theme.  It only gets better,