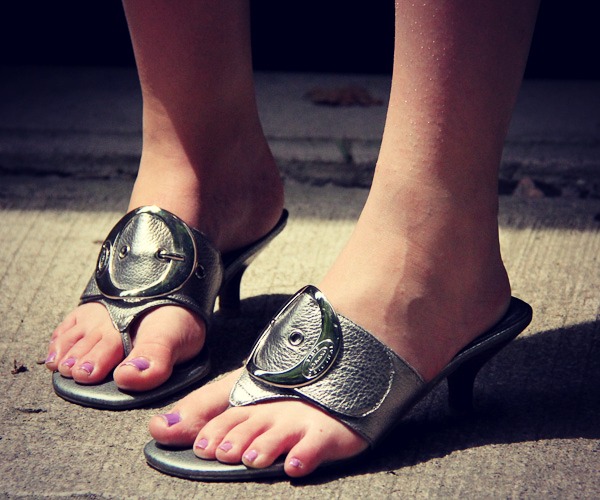 There's nothing like a big buckle shoe for instant impact. These are my daughter's favorites, although it looks like perhaps they aren't fitting her quite as well as one would hope. No matter, a toe thong isn't my first choice so I haven't worn them much myself.
Despite the thong issue, they're very comfortable – as one might expect from Dr. Scholl's – "feel crazy good" it says. One might NOT expect a cute little 2″ stacked heel and that nice metallic pebbled leather, but there it is!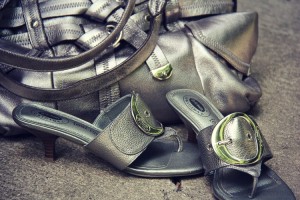 I do love silver metallic leather, which was probably my whole reason for buying these in the first place. Look – they go with my purse. Not that I'm all about matchy-matchy, but still . . . more like a snapshot of the kind of accessories I like best.
I could see these for a casual summer patio meal, as long as the wearer isn't the one running around serving.