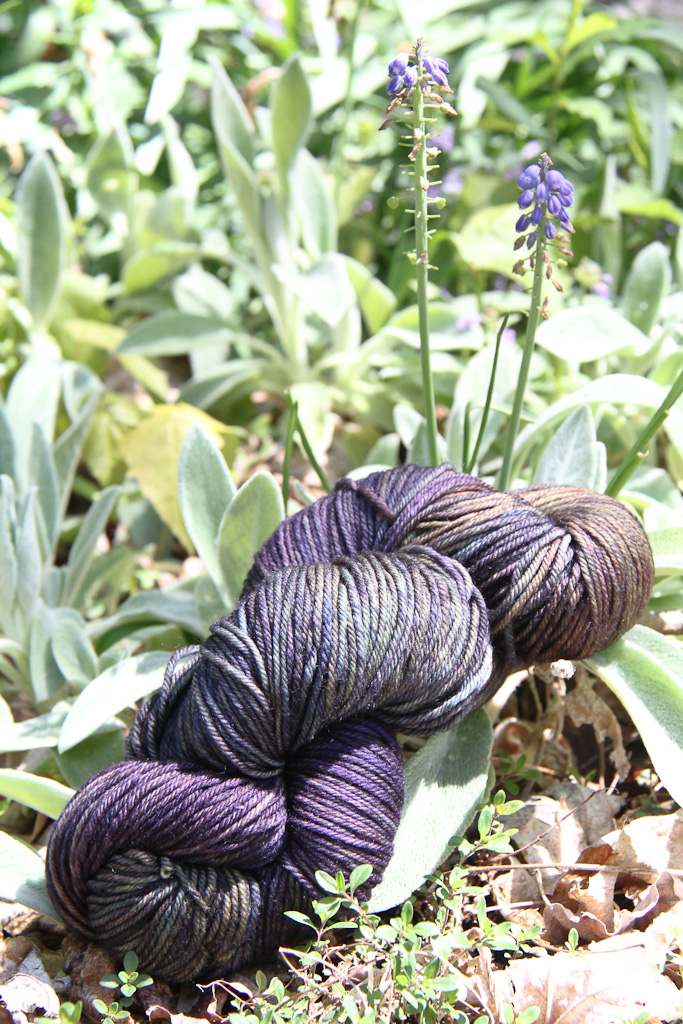 As spring is in the air in the northern hemisphere and those in the southern hemisphere start setting their sights for the arrival of winter, a lot of crocheters and knitters find that their crafting changes along with their wardrobe. Have a look through your finished projects and explain the seasonality of your craft to your readers. Do you make warm woollens the whole year through in preparation for the colder months, or do you live somewhere that never feels the chill and so invest your time in beautiful homewares and delicate lace items. How does your local seasonal weather affect your craft?
Where I live it's the beginning of real spring, meaning no longer in the bare-branches-and-daffodils phase, but light green leaves and buds everywhere. Knitwise, that's bittersweet, because I'm really a sweater knitter and this year my design goal is more garments and less distraction with accessories. HOWEVER, the urge to put away thick & heavy things also leads to reinvestigation of all those light & lovely yarns like single skeins of sock, and silk blend lace.
So my strategy for spring-into-summer knitting is to begin some new shawls out of lightweight yarns, while also keeping up garments by making a few spring sweaters. Preferably outdoors enjoying the garden.