There was that big sports thing this weekend . . . y'know, football? Championship? Kind of exciting, because it was held at the MetLife Stadium in the Meadowlands, right here in my lovely state of New Jersey. Plus, even though we're not real sports fans, DH was born and raised in Colorado so he's for the Denver Broncos on principle – poor guy, that was a disappointment, but hey, at least there was a connection.
Did I mention pro sports aren't a priority for us? Instead, there was skiing.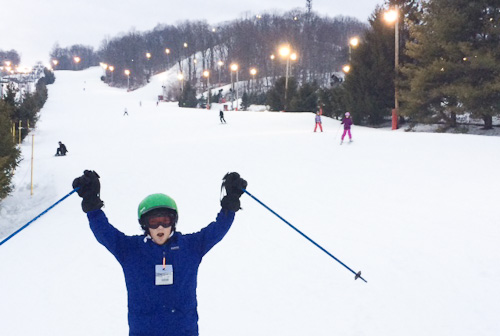 And a visit to the excellent sale at my LYS, Down Cellar.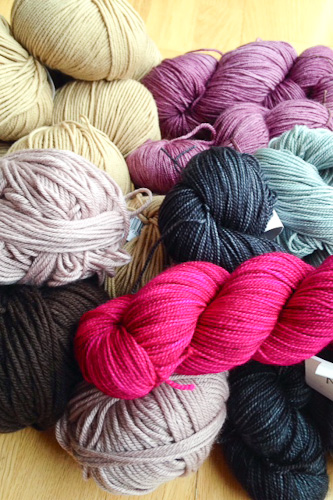 And lots of time working on my OWL project for the Harry Potter Knit & Crochet House Cup on Ravelry, which is like knitting, with wizards. It's more plaid! A sweater this time, with a nod to the purples of 2014. You might notice the vertical plaids aren't in there, yet.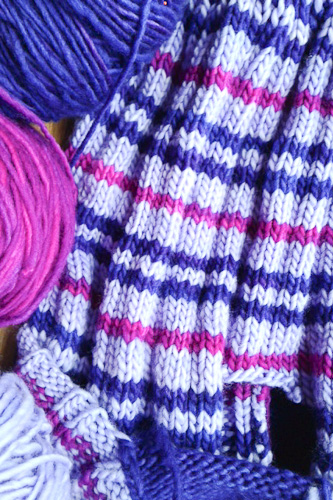 Sure hope all those sporty people can get home the day after the game. Fortunately, my Superb Owl will continue along at home, while this is happening outside.