It's been so colorless and cold for so long in the mid-Atlantic; it was great to get away to the beach in south Florida.
I'm a grey lover, but even I am tired of being surrounded by dry grasses and bare branches for 5 months. I've been embracing color lately – more about that in future posts – and I definitely see some cerulean, aqua and verdigris in my future. Maybe in combination with dolphin grey and sand beige.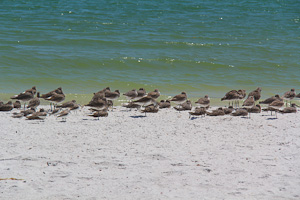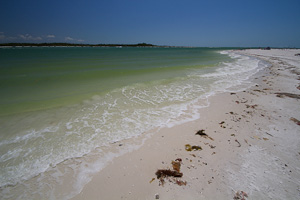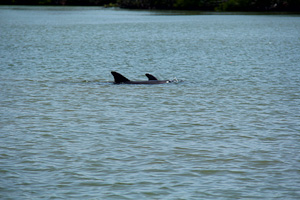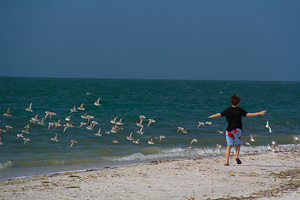 And lest all these lovely blues and greens proved too much for me, I brought along as my WIP the large version of my upcoming Cauldron shawl, knit in these brownish tones of Redwood Bark Silky Merino. Kind of coordinates nicely!