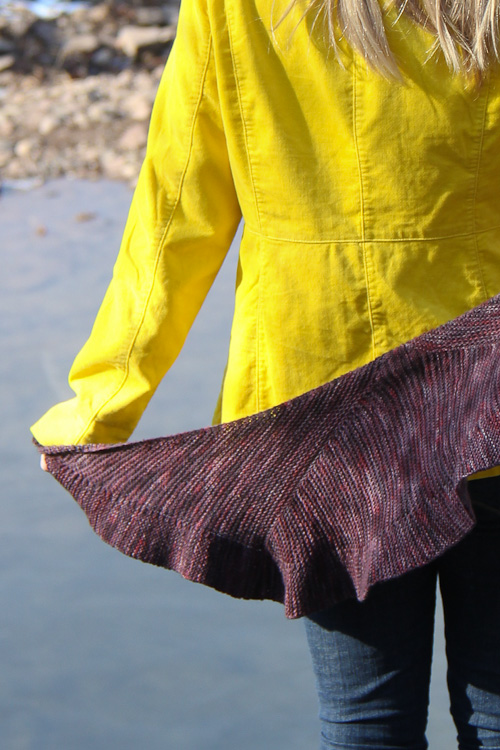 Everyone knows those ruffle shawls knit sideways with a short row edging; they may have been done to death, but that's because they're awesomely easy and cute. That sort of construction is just my sort of thing, too – garter, short rows, a lovely skein of sock yarn. Sadly it's getting more difficult for me to find the time to knit OPP's* or projects just for myself, particularly while in the midst of this shawl series. No point in re-designing what already exists, in plenty.
Then I remembered the lovely and maddening skein of Indigodragonfly MCN Sock; the one that I've knit up twice and it's still Not Quite Right. While I've certainly been trying, the right design hasn't been coming – through no fault of the yarn, of course, which is luscious and dark and delightful in the fangy colorway My Boyfriend Had A Bicentennial (Buffy). It's just the sort of yarn you want near your neck; just the sort of shade that blends many colors into one and shows best in simple garter. And so my own version of the ruffle shawlette, Rufflebye, proves that the third time's the charm.
This will be the last in my series of five small garter shawls featuring atypical construction and liberal use of short rows; Triangulate, Piewhacket and Rondelay are already out, and Aerophile is coming next. None too soon, if you were to ask my daughter, whom I bribe handsomely to model, but who nevertheless only has so much patience before she storms away from the photoshoot, cold and tired.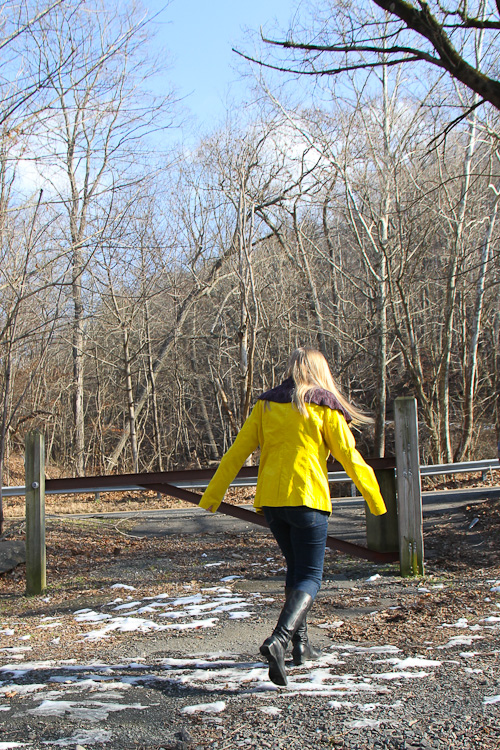 * Other People's Patterns