Almost a full month later than last year's Halloween Snowtober, autumn 2012 segued into winter with an all day light snow here in the Delaware Valley. I was hoping for a shawl photoshoot, but snow days themselves are typically grey and dark. This morning, however, was beautiful.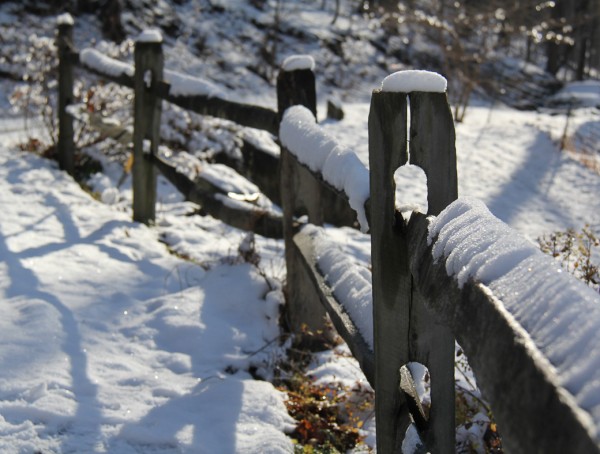 I love when leaves and berries are poking out from under cover.
Unfortunately my lovely model is in school during the day, and the sun doesn't come around the mountain where we live until after 9 a.m. – even if I could convince her to get up early. So a couple unmodeled shots are the best I could do. On the bright side, it's fun to concentrate on landscape colors and how they can complement the knit; also, no fee negotiation means more dollars toward yarn!