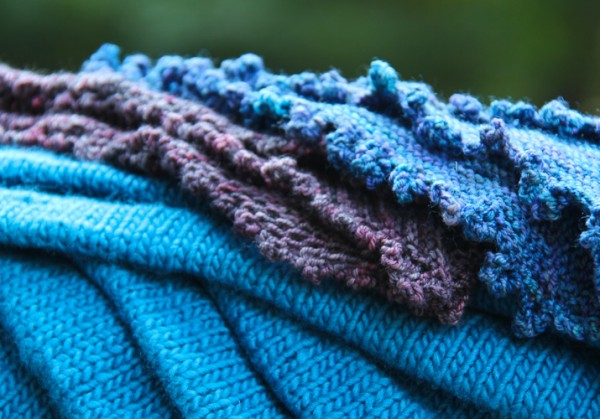 Seventeen days isn't a very long time to have knit up approximately 1345 yards comprising three FO, but nothing motivates me like a challenge. I like working with benchmarks such as "40 rows per day" or such. The picture above represents my olympian achievements for the summer games – something secret, as well as the beginnings of a little collection I have in mind.
I can talk about the collection idea, which will involve garter stitch and short rows, my ongoing loves, and sock yarn, of which I have far too much.  Who doesn't love mindless knitting back and forth? Even the cabley/lacey people need tv knitting. And there will be interesting edge treatments to keep things from being mind-numbing.  So altogether a gold-medal games for me this summer.
I certainly hope the IOC doesn't find me and send out a cease & desist letter.