3KCBWDAY1 – what does it mean?
Well, crafters are a bloggy bunch, and this week many of the knit and crochet bloggers are harmoniously in unison for the Third Annual Knitting & Crochet Blog Week. Today's topic is Color.
Colour is one of our greatest expressions of ourselves when we choose to knit or crochet, so how do you choose what colours you buy and crochet or knit with. Have a look through your stash and see if there is a predominance of one colour. Do the same with your finished projects – do they match? Do you love a rainbow of bright hues, or more subdued tones. How much attention do you pay to the original colour that a garment is knit in when you see a pattern? Tell readers about your love or confusion over colour.
I have indisputable, unabashed favorite colors – grey and purple. Greys from dove to cement to charcoal, even the dirty greys like french grey and the almost black ones like basalt. My favorite greys are cool-toned blueish ones.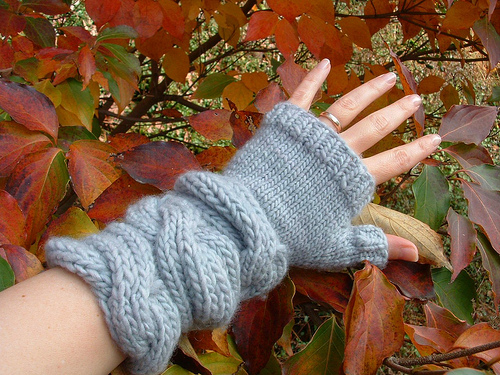 Which is in opposition to my favorite purples; those are the reddish-plummy ones. Looking through my stash, I have countless variations of that theme.
And lots of projects of projects to go with both my color favorites.
The colors that challenge me I can say with certainty are earth tones. Orangey-brown, yellow-y green; I dont know what to do with them. However, it might just take the right inspiration to get me started. Recently we visited the Big Basin redwood forest in California, and the mossy, craggy bark on this giant really resonated with me.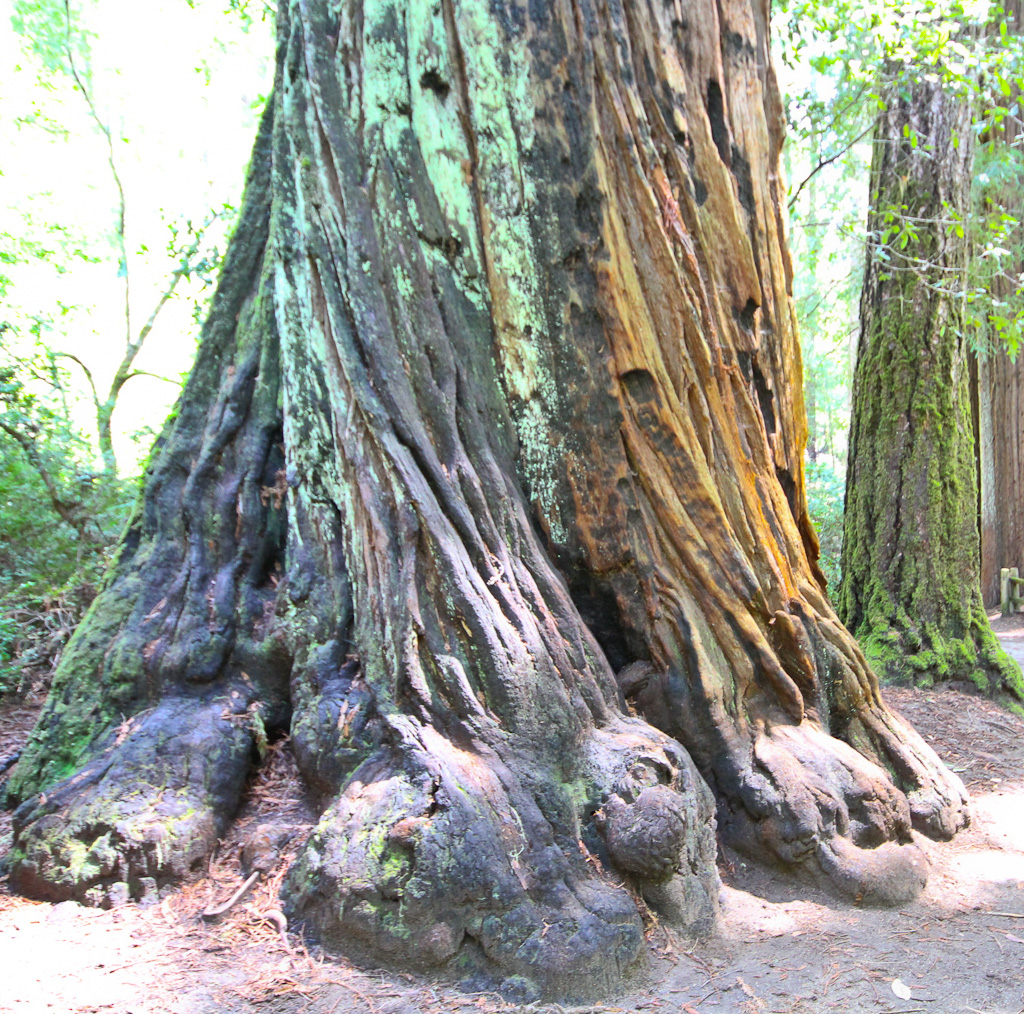 I can see a great color progression through blue-green-orange, maybe on a sweeping wrap of some sort, which totally surprises me. That's the power of color.