My contiguous sweater is moving right along, unfortunately to the point where it appears highly likely I will run short on yarn. I've already reduced the front ruffle to a single layer, mostly because two layers was bulky, and one will match the one sleeve cuff ruffle.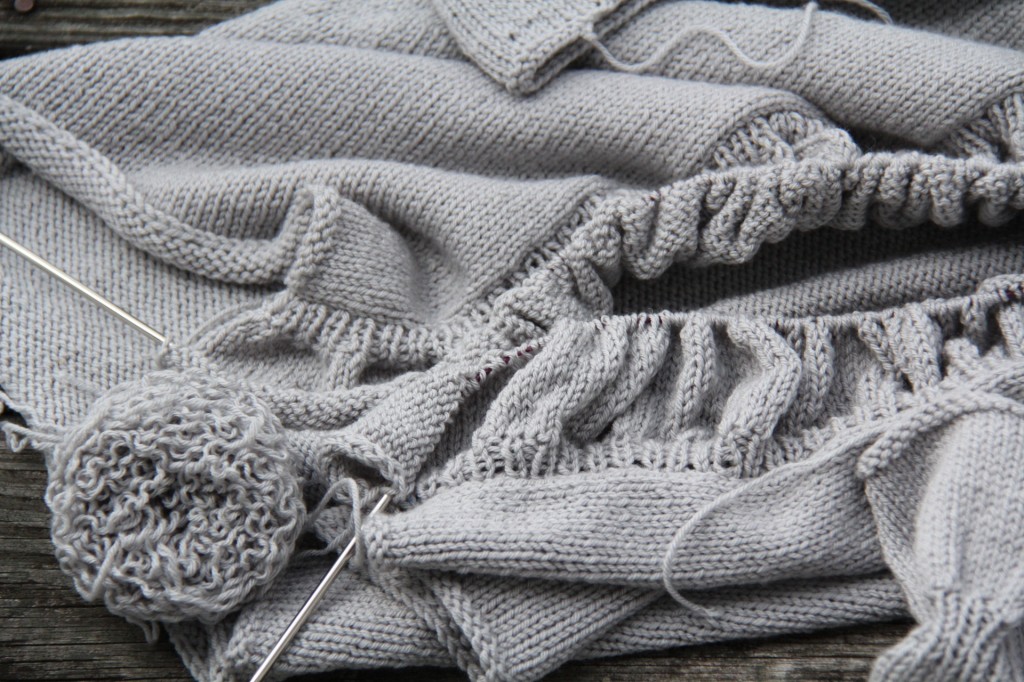 As you can see, the amount of yarn remaining is small (and frogged from the swatch), and meant to make 3-4 more 600-ish stitch rows. Not looking hopeful.
The cuff ruffle really came out nicely, so I'm committed to duplicating that on the front edge. Off to stalk other people's Ravelry stash for RYC Cashsoft 4-ply in Weather.