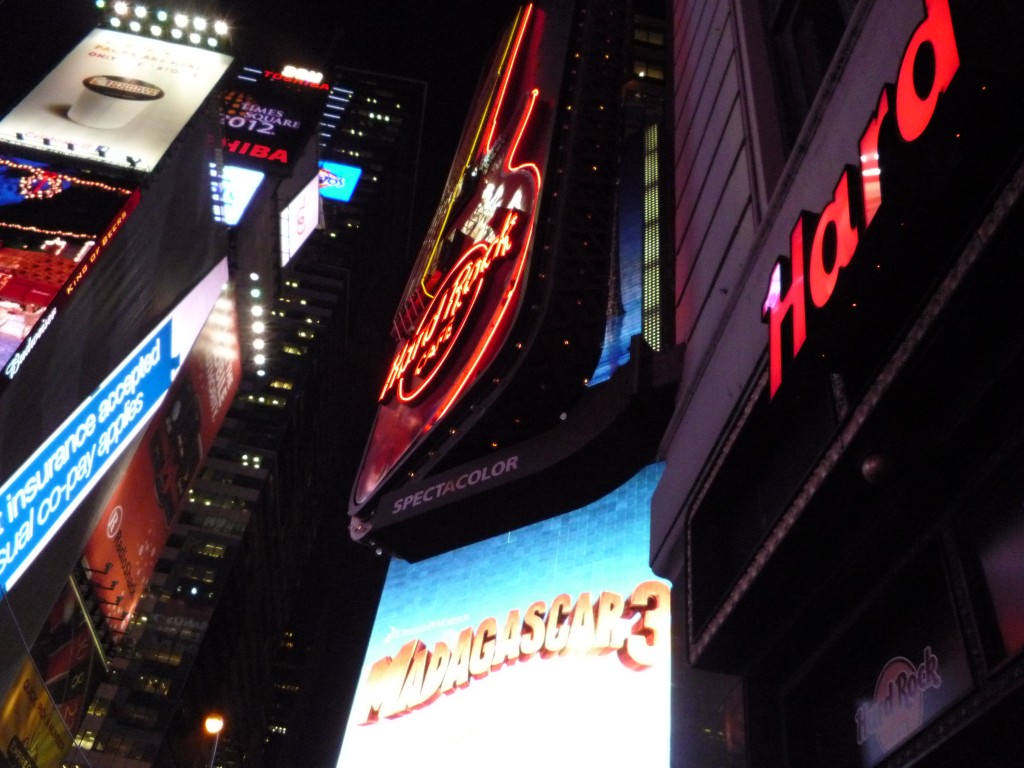 It's holiday time, and the troop is down to four dedicated girls; how can we not make a trip into New York City to do touristy things?
Our well-connected leader got us onto Mike's Fashion Tour, which brought back memories for me personally. I'm familiar with the Fashion District from working production there for many years, but the industry is ever changing, and Mike gave a nice history of the area. Two things I did not know: 1)Â  a hundred years ago, this was the former theatre district, before it moved a few blocks uptown beyond Times Square, and 2) Times Square was formerly named Longacre Square, before the NYTimes moved into a building there and lobbied for the name change, seeking compatible footing with the NYHerald which had Herald Square.
Mike took us around to some important buildings and interesting sites, while giving insider's tidbits. The Fashion Center Business Improvement District has done alot to clean up the area in the last decade, including art installations like the sewing statue below. Our little group then took a retail turn as we walked up Broadway, and through Times Square.
Lunch was at Ellen's Stardust Diner, where the struggling-actor waitstaff is in constant performance mode. It was loud, but I had a great corned beef on rye, and even I sang along when a little waitress with a very big voice did her rendition of Queen's "Somebody To Love." The girls were more motivated by Adele.
We of course went to Rockefeller Center to see the tree, and then Saks Fifth Avenue for the windows and a little prayer at St. Patrick's Cathedral. Covering all the bases here.
The city at night is enthralling, and anything can happen. While we were lounging around Times Square, there was a Star Wars flash mob, complete with red light sabres! The girls were more enthralled by the three floors of shopping at Forever21 which they discovered. Exhausted by the spectacle, we finished with a coffee and ended the day, replete with holiday spirit. I'm pretty sure this can somehow go towards a badge.
Merry Christmas!