The first accomplishment for what will certainly be a very busy month, my Lumina shawl knit in beautiful Madelinetosh MCN laceweight. I had to rip and restart this, and also begin again on the first lace section – some sort of inexplicable trouble with the YOs. Maddening, because I knit the original prototype without incident, but now it's finished and fabulous.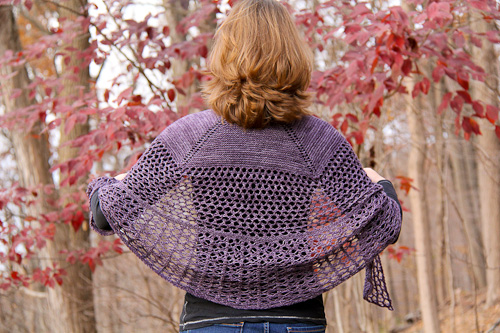 Based on the prototype, I knit approximately half the yardage as the garter body section – but should have done more, probably at least 3/4. So the lace sections are much larger than I expected, but in retrospect I really like the airiness and the drape is great.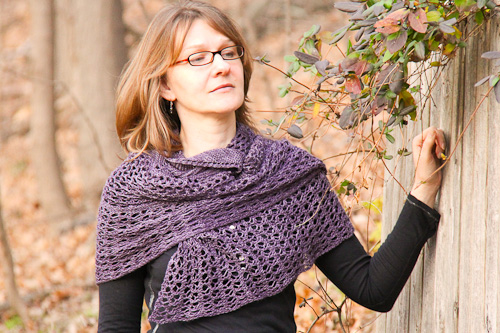 The Composition Book Grey colorway is definitely my all-time favorite. And now I'm all jazzed to knit up another laceweight shawl! Really, for size and softness, there's nothing like it. Typically I do more shawls in summer, but this winter may buck that trend. Remind me to show some of the lovely yarn I got at Stitches East; there's a shimmery tonal grey that is crying out to be made into a wrap.