Knitting has been slightly stalled during The Visit From The InLaws, but fortunately I'm back on track for WIP Wednesday.
As Harry Potter fans know, the game of Quidditch is essential wizard sport, as well as a chance to don House spirit regalia. And as knitting Harry Potter fans may know, the Ravelry Harry Potter Knitting & Crochet House Cup is a group of knitting, wizardly fans of all things HP. The House Cup, as we call it, is constantly evolving to provide more ways to knit stuff and be fanlike. This semester our lovely HeadMistress and tireless staff have introduced BROOMs as a new way to earn additional points for one's house in the Cup; there are acronyms, secrecy and general role-play fun.
And in my case, there are Ravenclaw Socks: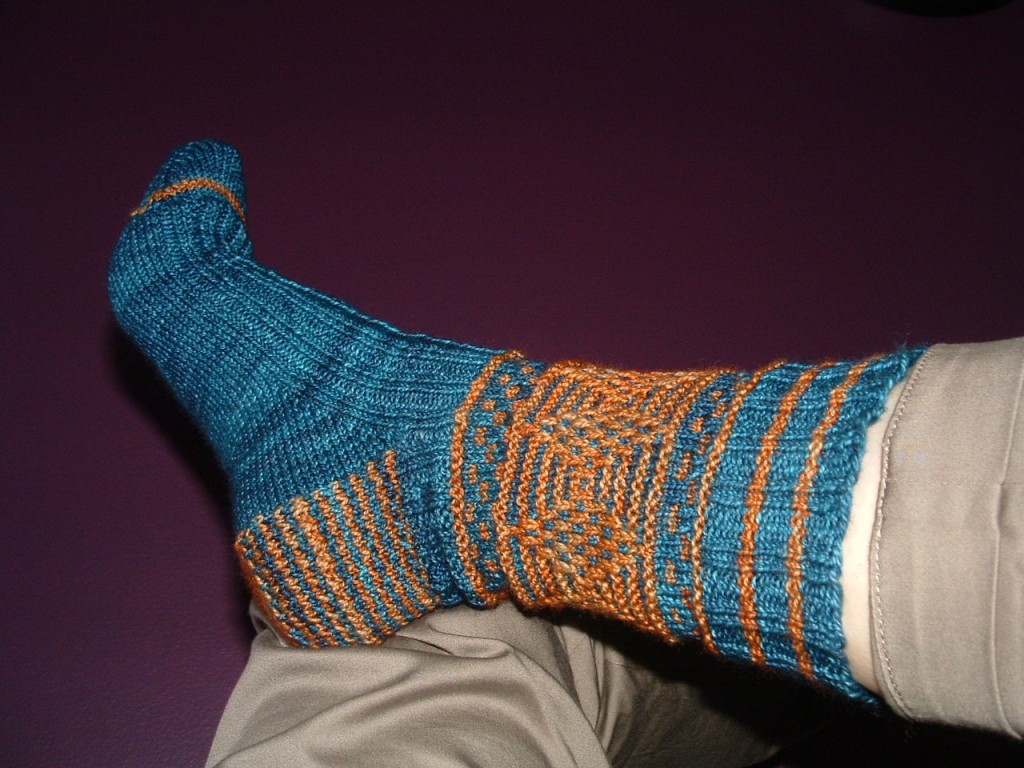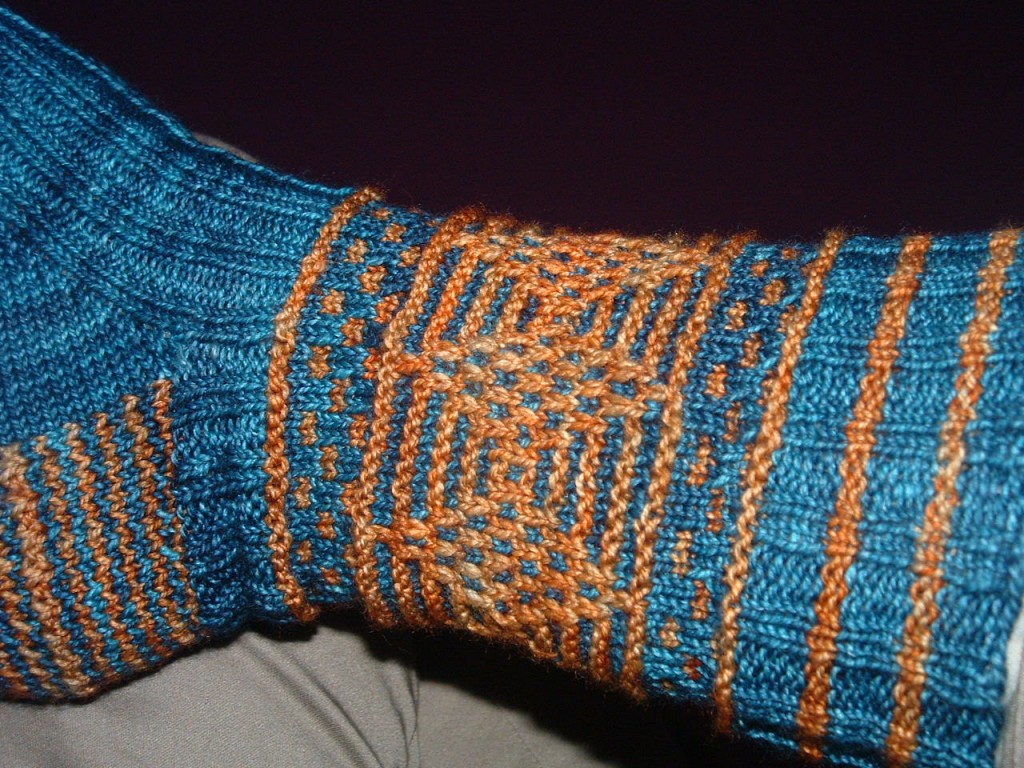 Maybe I can get the second one started at Stitches East this weekend.