I did mention I'm into collections, right? I've made a whack of Ruckle hats, which I'll show off a bit further along in this post. And the Mitts are in tech editing now, which means they'll be released imminently. In the tradition of not leaving well enough alone, I'm also about to put the cowl out for testknitting.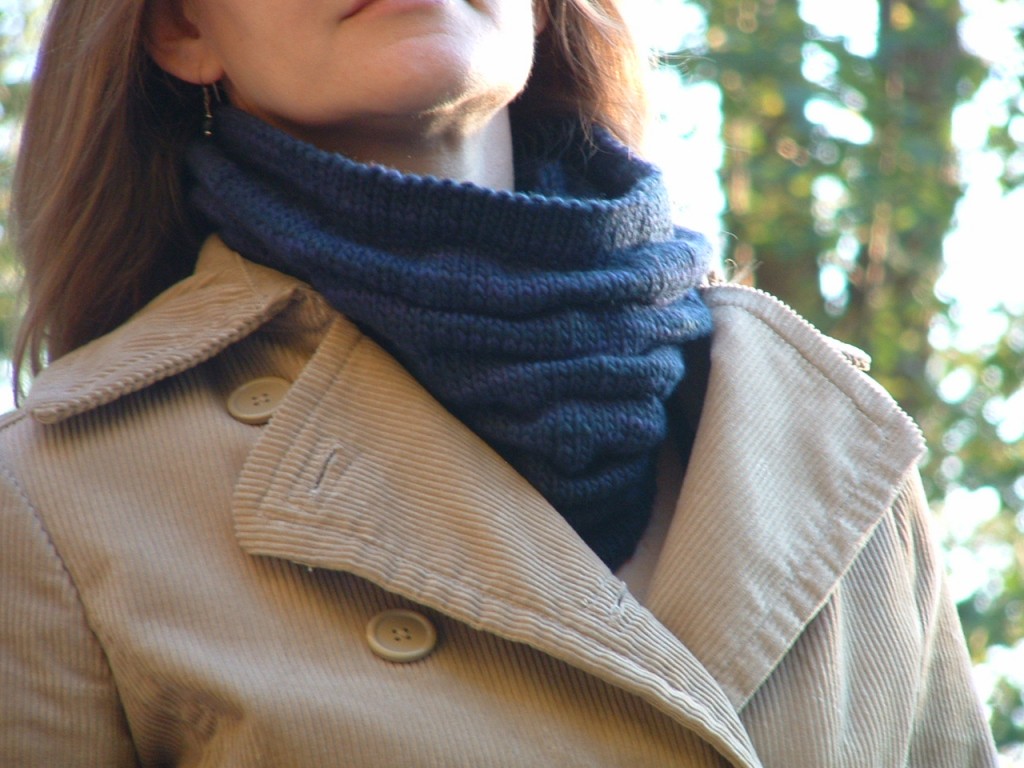 I really prefer to shoot than model, but my favorite mannequin is away on her class trip, and time is ticking. Mr. Diva has a good sense of light, but alas, we differ in ideas of composition. Not to worry; the proto shots get the idea across.
One skein, semi-slouchy, and soft. After all, winter is coming.
And about those hats . . .