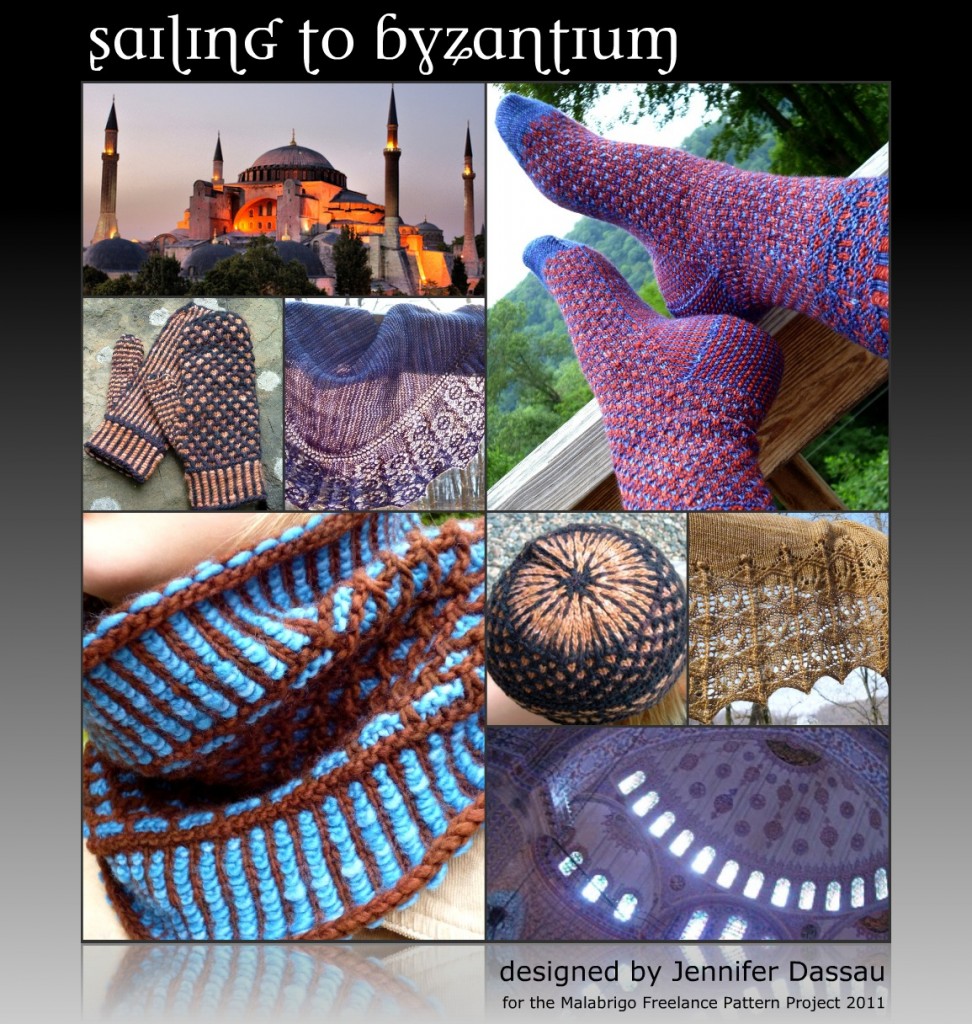 Sailing To Byzantium is a collection of designs inspired by the art and architecture of ancient Constantinople, designed for the Malabrigo Freelance Pattern Project 2011.
Consisting of two shawls, mosaic colorwork socks, and three slipstitch colorwork accessories, the patterns may be purchased either separately or together in one e-book.
See it on Ravelry, to read more and purchase the patterns.